ABOUT GAIL MCDONALD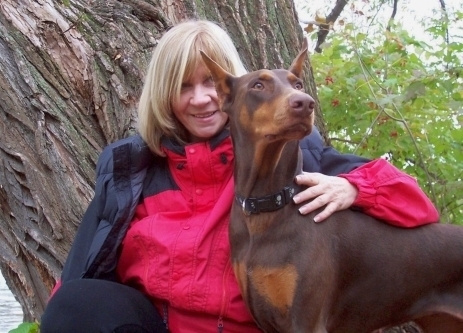 The Ottawa region has always been my home. I was born and raised on my family farm in Navan, and it was there that I later raised my own family. This environment taught me the value of hard work and the importance of community, home and family – beliefs that have shaped both my personal and professional life.
I live in the south end of Ottawa now, the Rideau River at the end of my street. While I enjoy the hustle and bustle of urban life in the nation's capital, I remain strongly connected to my rural roots. I still return regularly to Navan to visit my mother and enjoy local events like the Navan Fair. I also spend time on my daughter's horse farm in Kinburn and my son's farm in Cumberland, where he raises Angus cattle.
I love my home: it is where I entertain friends and family, curl up with a good book in front of the fireplace, hang out in the backyard by the pool with my dog, and indulge my love of gardening. I think it is because my own homes have always given me such pleasure that I take such a sense of fulfillment from helping other people find a home.
I also have to admit that I'm a bit of a shopaholic. Luckily, I can take advantage of my habit: it serves me well in keeping up with the latest home decor trends and maintaining a cache of items I can use for staging homes to sell!
It is this knowledge and passion that I bring to my career as a realtor. With over 30 years of experience in real estate – all of it in the Ottawa region – I know this market. I work with buyers and sellers in urban, suburban and rural areas, guiding them through the entire real estate process.
Whether it's helping you to sell your home when you're ready to make a move, buying a home in which you can take pleasure and pride, or looking for an investment opportunity, I want to be your realtor.